The second project meeting was held in Turin, 15-16 March 2023, hosted by CIB (Italian Biogas Consortium).
This week, the GreenMeUp Consortium met in Turin, for the second project meeting.
During our stay, the Consortium had the chance to visit the Speranza Cooperative, based in Candiolo, in the province of Turin.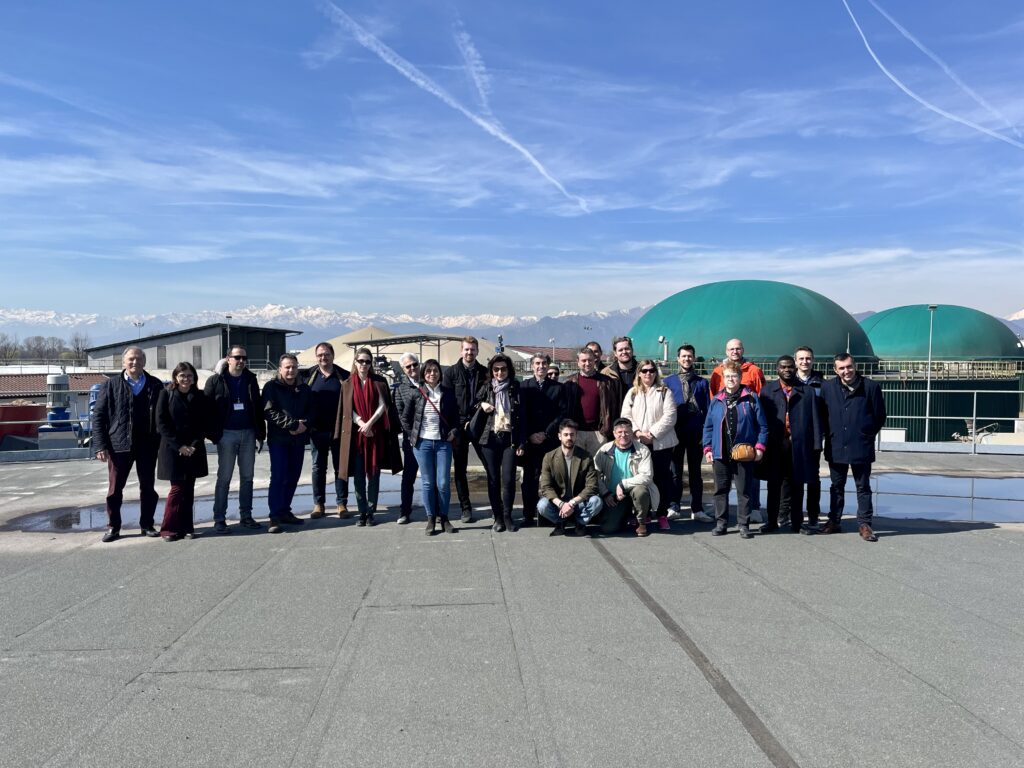 The Cooperative is a member of the Italian Biogas Consortium, and produces biomethane and biogas from manure, plant waste and maize chippings. With two installed Ecomax®10 BIO cogeneration systems, the Speranza Cooperative produces 8 million kW of energy per annum, which are entirely destined to the electricity distribution system.