Last week, the GreenMeUp consortium gathered in Riga, Latvia, for the third project meeting, hosted by the Latvian Biogas Association (LBA).
During the first day, GreenMeUp partners had the chance to visit the Egg Energy biogas plant, in the countryside close to Riga. This plant is running entirely on chicken manure from the adjacent Balticovo egg farm, one of the largest in northern Europe, and produces both energy and dry digestate that is sold as biofertilizer.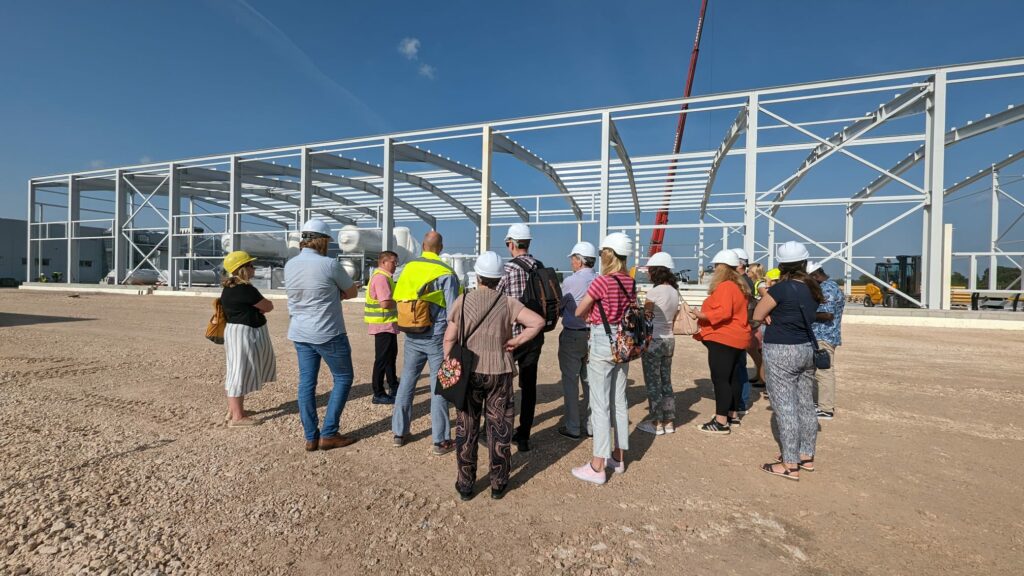 In this specific case, the production of Biogas from chicken manure can be challenging, due to the high concentration of ammonia in the feedstock that can inhibit the digestion process.
For this reason, this biogas plant is now working on an important expansion: a large biomethane upgrading unit is under construction and it's expected to become operational by the end of this year.
It will be the first one of a series of biomethane grid injection projects in Latvia and it will also produce and distribute LNG for road transports.